Routes Airport Parking (ORD)
Routes Airport Parking (ORD)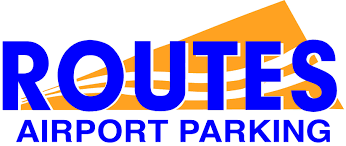 3901 Mannheim Road, Schiller Park, IL
SPECIAL CONDITIONS
No buses. There may be an overcharge for extra large vehicles (F250 or larger) to be paid at location
---
| | |
| --- | --- |
| Cancellation policy | Free until Start Time |
| Distance from the airport | 3.00 mi |
| Security | No |
| Shuttle service | Yes |
| Adapted for disabled | No |
Available Parking Options
Shuttle Information
24 hours on demand to and from the airport.
Upon return, call
847-671-4000 to arrange for a pick-up from the airport back to your vehicle.
Additional Information
Located minutes away from Chicago O'Hare International Airport. Free shuttle service to and from airport included with online purchase. ONLY 5 BLOCKS FROM O'HARE AIRPORT!
Routes Airport Parking shuttle runs 24 hours on demand to and from the airport.
Gated, secure, well-lit property with cameras.

Airlines suggest arriving at airport 2 hours preflight; be sure to arrive at parking location before this 2 hour window.

There may be an additional charge for oversized vehicles (see information below). Please call 847-671-4000 to inquire about your large vehicle before booking.
Any Ford F250 or higher models, Chevy Silverado 2500 or larger, GMC Sierra 2500 or larger, Ram 2500 or larger, Ford Transit van, 12 or 15 passenger vans, commercial vehicles, are all considered oversize vehicles. We do not offer our parking service to any dually trucks due to the width of the rear nor do we offer parking for recreational vehicles. We do allow Mercedes Sprinters to park at an extra rate depending on the length of the vehicle, but it is highly recommended that the customer calls ahead of time. This list may not list all oversized vehicles so it is important for customers to call to verify. Also any hitches, bike racks or cargo trays on the backs of the vehicles are recommended to be removed before dropping off the vehicles due to the extra space they take up when backing a vehicle up into a spot.
Buses cannot park here.

You may get a receipt upon leaving that is a different amount than what you initially paid. Disregard it. The prepaid amount is correct.
Reviews
All reviews are from verified purchases